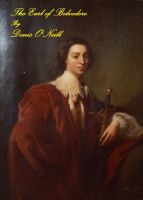 The Earl of Belvedere
by

Denis O'Neill
A collection of poems and history about the Rochfort family of Gaulstown, Rochfortbridge, Westmeath, Ireland. The story of how Robert Rochfort, the 1st earl of Belvedere, incarcerated his wife for over thirty years in her own home.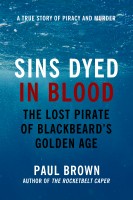 Sins Dyed In Blood: The Lost Pirate of Blackbeard's Golden Age
by

Paul Brown
Edward Robinson was a British pirate who sailed with Blackbeard during the Golden Age of Piracy in the early 1700s. Born in Newcastle upon Tyne, Robinson crossed the Atlantic to the Caribbean and the Americas. In 1718, he was captured and sentenced to death by hanging in Charleston, South Carolina. But was he really a murderous sea-robber, and did he deserve his brutal fate?