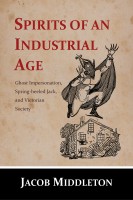 Spirits of an Industrial Age
by

Jacob Middleton
Spirits of an Industrial Age explores the social and cultural context of these ghosts, looking at ghost impersonators, supernatural belief, and popular perceptions of the Victorian city. This wide-ranging work reveals the ghost beliefs of the nineteenth century, and explains why wandering spirits held such a grip on the popular imagination.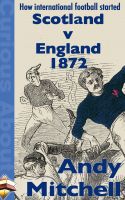 How International Football Started - Scotland v England 1872
by

Andy Mitchell
England v Scotland is the world football's oldest rivalry, and this fascinating book tells the story of how it all began. Sports historian Andy Mitchell, former head of communications at the Scottish FA, has researched the events that led to the creation of a global phenomenon. He brings to life the players who set the ball rolling in first international in Glasgow on 30 November 1872.
Related Categories