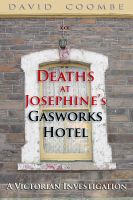 Deaths at Josephine's Gasworks Hotel
(5.00 from 3 reviews)
Immerse yourself in Victorian era intrigue and the world of publican Josephine. A story never before told. A suspicious death, a coroner's inquest, a Supreme Court verdict of fraud and a family cut out of a last minute will. Did Josephine kill this man and three others? Climb aboard the investigative journey. Includes readers' guide for book group. Follow on Twitter for added colour.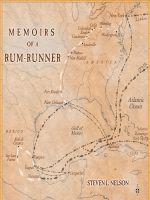 Memoirs of a Rum-Runner
(5.00 from 1 review)
This is the true life story of a Spaniard in the New World. Landing in Mexico as a boy in 1816, Clemente is at heart an entrepreneur, or mafioso; he hustles through wars, gambles against revolutionaries, teetering from one side of the law to the other. Between Havana, Tampico and New Orleans, he amasses fortunes and shakes his fist at death. A bronze statue of him still stands in Utrera, Spain.