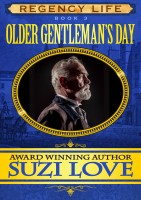 Older Gentleman's Day (Book 3 Regency Life Series)
Older Gentleman's Day is Book 3 in the Regency Life Series and shows both the fun and stresses that an older gentleman faced every day in the early 1800's. Through historic images, historical information, and funny anecdotes, it shows an older gentleman juggling the family finances while fulfilling a large list of social obligations and taking his seat in parliament.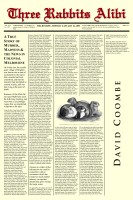 Three Rabbits Alibi
A True Story of Murder, Madness & the News in Colonial Melbourne. It's 1850s Australia. A double murder. A locked room. The murderer dying from a gunshot. But the reporter thinks the scene near impossible. Herald reporter Edmund Finn said it was "one the most atrocious deeds which darken the pages of colonial history". Reinvestigate this case to find a far more complex story with modern resonance.