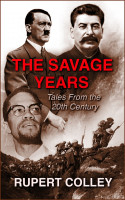 The Savage Years: Tales From the 20th Century
by

Rupert Colley
20th Century War and Misery. The suicide of Hitler's niece, the assassinations of Malcolm X and Franz Ferdinand, the Battle of the Somme and Stalingrad, and the betrayal of Anne Frank – these are some of the stories you'll find in Rupert Colley's new collection of articles, The Savage Years: Tales From the 20th Century. Covering WWI, WW2, the Cold War, Soviet Union, Nazi Germany and much more.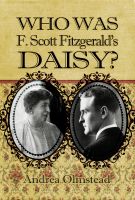 Who Was F. Scott Fitzgerald's Daisy?
by

Andrea Olmstead
(5.00 from 1 review)
Exciting news in the world of F. Scott Fitzgerald studies! Path-breaking research has led to a woman who his scholars did not know was nicknamed Daisy, the name given Gatsby's lost love. Here she is identified and her life investigated. Only now does her influence on two characters in This Side of Paradise and a major character in an early version of Tender is the Night become clear.
Related Categories