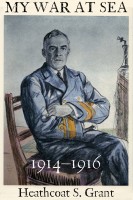 My War at Sea 1914–1916: A Captain's Life with the Royal Navy During the First World War
This book is based on the wartime recollections of Heathcoat S. Grant, captain of HMS Canopus from 1914–1916. It is published in conjunction with the War Letters 1914–1918 series. For anyone interested in the war at sea during the First World War, Grant provides a highly readable insider's view of the action at Coronel, the Battle of the Falklands and the attempt to force the Dardanelles.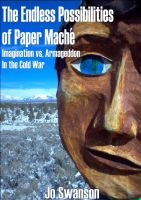 The Endless Possibilities of Paper Mache - Imagination vs. Armageddon in the Cold War
As an actor & activist in Boston during the early 1980's, Jo Swanson was committed to saving the world. A founding member of the popular movement, Food Not Bombs, Swanson chronicles her numerous and wildly varied attempts to head off the arms race, shut down nuclear power and end US intervention in Central America - with little more than a few good ideas and a handful of like-minded friends.