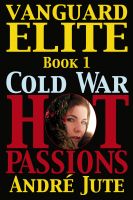 Vanguard Elite
THE GREATEST CONSPIRACY THE WORLD HAS EVER KNOWN STARTED WITH THE STORMING OF THE WINTER PALACE. An epic historical saga of three intertwined families who live and die by their love of their Russian motherland and the searing passions they arouse in each other. VANGUARD ELITE is Book 1 of COLD WAR, HOT PASSIONS.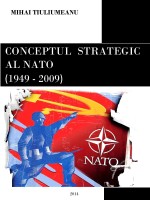 Conceptul strategic al NATO (1949-2009)
NATO is the main structure able to guarantee the security of the Euro-Atlantic space. Since its founding (The Washington Treaty, in 1949), NATO had crossed a winding way and it is the longest running and the most successful political-military alliance in history. NATO este principala structura de aparare colectiva capabila sa garanteze securitatea spatiului euroatlantic. De la înfiintarea sa.....