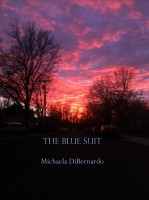 The Blue Suit - (A 9/11 Memoir)
by

Michaela DiBernardo
(5.00 from 4 reviews)
This true story/memoir of a young, working mother in New York's financial district relates her experience as she becomes an eyewitness to perhaps the most tragic day in the City's history. Told in the third person, "The Blue Suit" provides a personal perspective of a collective experience, as well as a brief oral history of the weeks and months following, and the indelible mark left behind.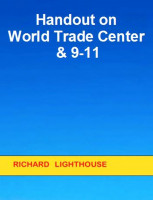 Handout on World Trade Center & 9-11
by

Richard Lighthouse
(2.33 from 3 reviews)
This short ebook presents a one-page handout that has been distributed for public awareness. It shows an aerial view of the World Trade Center on the afternoon of 9-11. The image clearly shows large holes through the concrete and steel – which could not be made by burning jet fuel. Evidence at the site strongly suggests it was a high-powered laser.