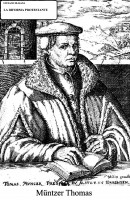 La Riforma protestante
by

Stefano Ulliana
Questo breve saggio cerca di dimostrare la valenza tendenzialmente rivoluzionaria del movimento protestante, sia dal punto di vista teologico ed ideologico, sia da quello delle conseguenti formazioni politico-civili e/o economico-sociali alle quali ha dato adito e sviluppo.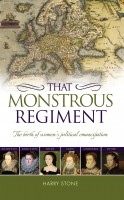 That Monstrous Regiment
by

Harry Stone
Here, for the first time, are outlined the subterfuges and wiles of the six queens who largely ruled Europe during the second half of the sixteenth century. Up against what was essentially a man's world, they proved highly adept at using women's intuition and marriage – or more particularly engagement – to gain international advantages.