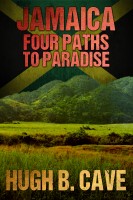 Jamaica - Four Paths to Paradise
by

Hugh B. Cave
In order to write about a place, Hugh B. Cave developed the habit of taking all or part of his family there and settling down like a permanent resident. This was certainly his approach to Jamaica and its built-in problems. His historical analysis of the island's geopolitical situation pulls no punches, even though he discusses colonialism, the color question, and much more...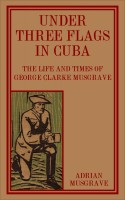 Under Three Flags in Cuba - the Life and Times of George Clarke Musgrave
by

Adrian Musgrave
George Clarke Musgrave landed in Cuba a warm sympathiser with Spain but for two years he served with the revolutionaries and experienced their suffering. He repeatedly crossed the lines carrying despatches from the insurgent Cuban Government to the Americans and was twice imprisoned, three times wounded, barely rescued from a spy's death and finally arrested and deported under threat of execution.