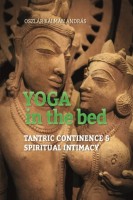 Yoga In The Bed: Tantric Continence & Spiritual Intimacy
by

Kalman Andras Oszlar
"The Single Great Masculine Orgasm" is a myth that is living its last days. The 'lightning' style of a man is very far away from fulfilling the wishes and aspirations of a couple, and above all one could hardly call it a style. Rather it brings a dizzy rush to the 'Big Ending'. Orientals say, "Pleasure has to be lived, not consumed." This shift in mindset is our passport to erotic Paradise...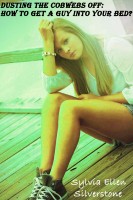 Dusting The Cobwebs Off: How To Get A Guy Into Your Bed?
by

Sylvia Ellen Silverstone
At some point in life, you'll get to realize that fingers and toys – as much as they are useful – become a bit boring. If you're still looking for your first real boy-to-girl experience, you're in the right place. With those guidelines, you'll be able to drag virtually any guy – a friend or a stranger – into your bed. Just remember, it's not a dating guide. It's purely focused on physical aspects.