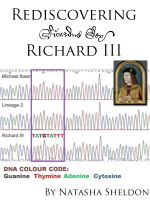 Rediscovering Richard III
by

Natasha Sheldon
(5.00 from 2 reviews)
In September 2012, archaeologists unearthed remains from a Leicester car park, covering what was once the city's medieval Franciscan friary. After five months of waiting and exhaustive scientific tests, those bones were revealed to be those of Richard III, the infamous last Plantagenet king of England and the last English King to die in battle.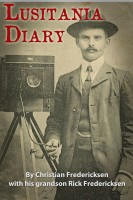 Lusitania Diary
by

Rick Fredericksen
(5.00 from 1 review)
100 years after the Lusitania was torpedoed, a passenger's diary was translated into English, revealing the story of an earlier journey aboard the doomed ocean liner. The author was a 33 year old Danish photographer, who describes his safe voyage to America; the hardships, joys and social life aboard the magnificent ship, seven years before disaster killed nearly 1,200 men, women and children.