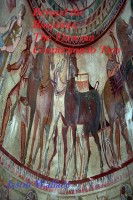 Beyond the Bosporus: The Thracian Connection to Troy
Little is known about the ancient city of Troy, site of the infamous but largely unhistorical Trojan War. Much more has attention has been focused to finding out about the city-state itself but not much about its alliance and trade systems and from where its original inhabitants may have come. So much of its trade and culture was rooted in Thrace, just across the Bosporus.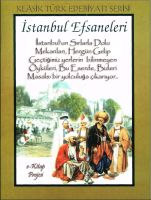 İstanbul Efsaneleri
İstanbul Efsaneleri'ni ve yaklaşık 20 adet en önemli şehir hikayesini anlattığımız bu eserimizde, sonunda bizim kentimiz, İstanbul'un antik tarihine de uzanıp, onun hikayesini dinleyeceksiniz.. Bilinen tarihi 2600 yıldan daha eskilere uzanan bu yaşlı, ama muhteşem kent, zamanın akışı içinde büyük uygarlıkların yıkılışlarım da gördü, yenilerinin nasıl kurulduklarına da...