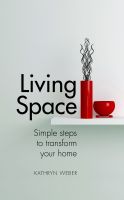 Living Space: Simple Steps to Transform Your Home
by

Kathryn Weber
Our homes should not only look good but make us feel good just being there. In her brightly written "Living Space: Simple Steps to Transform Your Home," author Kathryn Weber offers ways to reinvigorate and rejuvenate our lives with innovative home ideas that are budget-friendly and easy to create.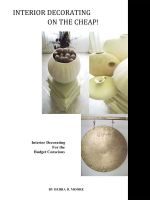 Interior Decorating on the Cheap!
by

Debra Moore
This isn't your grandmother's how to book on decorating. This book brings new ideas of how to make a space look as though a fortune was spent on an interior decorator, but without the cost! Lost in a makeover nightmare? This book will bring clarity to what you want your decor to say to you, and about you!