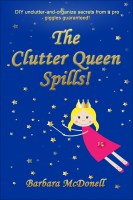 The Clutter Queen Spills!
by

Barbara McDonell
(5.00 from 6 reviews)
Do you long to escape from clutter but have no clue how or where to start? The Clutter Queen waves her magic wand to reveal insider secrets from 11 years as a Professional Organizer, sharing inspiring client stories and hundreds of practical tricks as she guides you through 3 simple DIY steps to ensure clutter freedom. Written specifically for women, this eBook is guaranteed to make you giggle!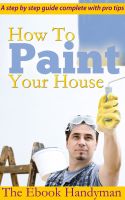 How To Paint Your House
by

The Ebook Handyman
(5.00 from 1 review)
This book is a step by step guide to painting your house. Whether you are just starting out or you are a real estate investor or property manager looking to make your house painting more efficient, this book is for you. In addition to guides for interior and exterior painting and buying secrets, the appendices include a insiders tips for flips and rentals and a comprehensive troubleshooting guide.