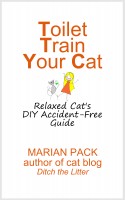 Toilet Train Your Cat: Relaxed Cat's DIY Accident-Free Guide
by

Marian Pack
(5.00 from 2 reviews)
Relaxed Cat teaches the only Do It Yourself toilet-training method that consistently graduates cats without accidents by keeping them happy. It started as one biologist's blog, became a website with training videos, and now it's available as an ebook. Training charts are included, so you know when to move forward without stressing your animal. Cat lovers can't wait to buy this book.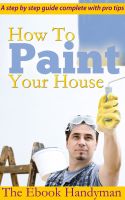 How To Paint Your House
by

The Ebook Handyman
(5.00 from 1 review)
This book is a step by step guide to painting your house. Whether you are just starting out or you are a real estate investor or property manager looking to make your house painting more efficient, this book is for you. In addition to guides for interior and exterior painting and buying secrets, the appendices include a insiders tips for flips and rentals and a comprehensive troubleshooting guide.
Related Categories