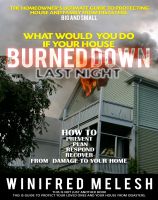 What Would You Do If Your House Burned Down Last Night
by

Winifred Melesh
What homeowners need to know in order to: *Prevent damage to their homes. *Prepare "just in case". *Respond when disaster strikes. *Negotiate the insurance claims maze. *Get their property repaired. *Get their lives back to normal. *Strengthen the structure of the home to better withstand *disasters & provide better protection for the family. *Involve the whole family in safe living practices.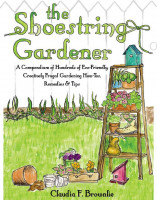 The Shoestring Gardener
by

Claudia Brownlie
A Compendium of Hundreds of Eco-Friendly, Creatively Frugal Gardening How-Tos, Remedies & Tips - Learn creative ways to save money in all aspects of caring and tending for a garden. DIY garden craft ideas and eco-friendly, frugal gardening techniques with an emphasis on providing environmentally friendly, non-toxic gardening techniques and methods are found in this information-packed book.