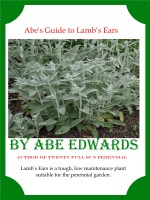 Abe's Guide to the Lamb's Ears
by

Abe Edwards
Lamb's Ears is a tough, low maintenance plant suitable for the perennial garden. In Abe's Guide to Lamb's Ears, the gardener will find all the information needed to grow it.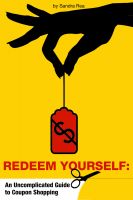 REDEEM YOURSELF: An Uncomplicated Guide to Coupon Shopping
by

Sandra Rea
Want to save $20, $40, $60 or more on each grocery-shopping trip? You can. Just follow the easy instructions in this simple step-by-step guide. A long-time coupon shopper and big-time saver in the grocery store line, Sandra Rea now shares her secret formula with you for finding and using coupons that really work for you.