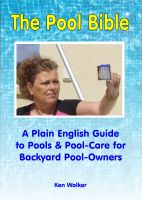 The Pool Bible
A plain-language guide to Care and Maintenance of Swimming Pools, written by an expert in the field. At last - the mysteries of Water Balance and pH are laid bare for the Backyard Pool-Owner! Suitable for any person who owns, wants to own, or takes care of a pool, The Pool Bible is stuffed with tips, techniques and tricks to allow anyone to maintain their own pool; and save pots of money!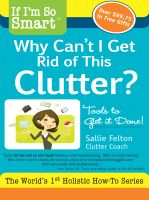 If I'm So Smart, Why Can't I Get Rid of this Clutter?
Let's face it; everyone has clutter to some degree or another! It's how you deal with the clutter that makes the difference between conquering your clutter and allowing your clutter to conquer you. In her book, "If I'm So Smart, Why Can't I Get Rid of This Clutter?," author & life coach Sallie Felton, walks you through the steps and offers practical and organizational strategies to declutter.