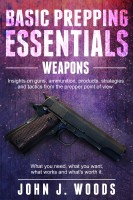 Basic Prepping Essentials: Weapons
by

John J. Woods
What can Basic Prepping Essentials offer you? Insights on guns, ammunition, products, strategies and tactics from the prepper point of view: what you need, what you want, what works and what's worth it.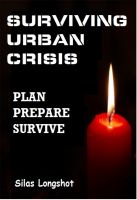 Surviving Urban Crisis
by

Silas Longshot
Vital information to guide those wishing to prepare for major crisis. Details for gathering, preparing and storing food, storing your basic items, implementing your personal and family defenses and weathering financial upheaval of modern society. Packed with informational links, sources of informative books and equipment and plain old common sense, ideas and advice for the novice prepper. Survive.