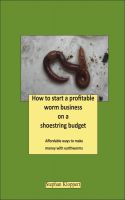 How to Start a Profitable Worm Business on a Shoestring Budget
In the book the author, a successful commercial worm farmer for more than 15 years, shares easy to follow methods to start a worm business from scratch. The reader will learn proven low cost ways to breed earthworms and generate an income with them. The book is suited for anyone that wants to work from home and has only a very small budget to get his/her business of the ground.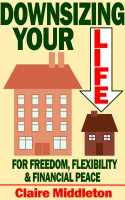 Downsizing Your Life for Freedom, Flexibility and Financial Peace
Attention, Baby Boomers and anyone else who's: •Stuck in a rut and wishes for freedom •Unemployed and needs to move to a cheaper place •Overwhelmed and wants to simplify…but has too much stuff to go through first. Learn about the joys of the downsized life: •Lower personal expenses •Flexibility to move to wherever your career takes you •Clutter-free living & •More time to do what you love to do.