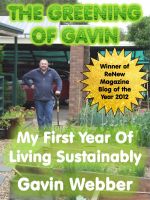 The Greening of Gavin - My First Year of Living Sustainably
(4.83 from 6 reviews)
As he walked out of the cinema, Gavin knew that his life would change forever. It was the impact of a documentary that kicked him into action, whereby he decided to lower his family's impact on the planet, in the attempt to live a more sustainable lifestyle. This is the story of his first year of 'The Greening of Gavin'.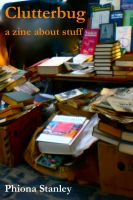 Clutterbug: A zine about stuff
(3.00 from 1 review)
Look around you right now: how much 'stuff' do you have? This zine is all about chucking stuff out, resisting buying new stuff, and looking at the processes of how we engage with stuff along the way. I consider the 'buy-ology' of why we desire and buy what we do in the first place and also 'flow': the exact opposite of the desire-acquire cycle. If you hoard stuff, or purge, this will interest you.