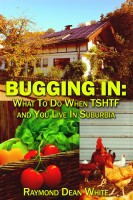 Bugging In: What To Do When TSHTF and You Live In Suburbia
by

Raymond Dean White
What if The S**t Hits The Fan and no help is coming? How would you provide for your family? How would you protect them and defend your home? This book will help you develop a plan to survive and possibly thrive during hard times. It offers specific, real world, time-tested survival strategies tailored for suburban life. Be prepared and you won't have to be sorry.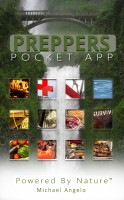 Survival / Preppers Pocket Ebook - 2016 Survival Guide
by

Michael Angelo
The Preppers Pocket Ebook was created to provide time-tested self reliance skills and information that previous generations knew and relied on to live. Our generation has an increasing need to learn these skills, live more healthy, save money at the grocery store, and live in harmony with all that nature provides. Learn about fishing, survival tips, gardening, fire starting, shelter building ....
Related Categories