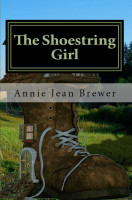 The Shoestring Girl, Second Edition
by

Annie Jean Brewer
The second edition of The Shoestring Girl: How I Live on Practically Nothing and You Can Too contains everything you wanted to know about saving money but were afraid to ask. It covers housing (urban and rural), medical, food, budgeting, furniture, fashion, personal care, and much, much more. Filled with tips, tricks, and stories, there is something for everyone within these pages.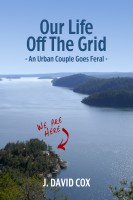 Our Life Off the Grid: An Urban Couple Goes Feral
by

J. David Cox
NOMINATED FOR THE 2016 STEPHEN LEACOCK MEDAL FOR HUMOUR "Let's do this! How hard can it be?" And, with that, David and his wife Sally, in their mid-fifties, went from being white collar urbanites to living off the grid on a remote island in the wilds of west coast British Columbia, Canada.