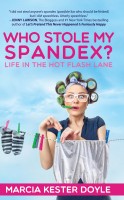 Who Stole My Spandex? Life in the Hot Flash Lane
by

Marcia Kester Doyle
Blogger Marcia Kester Doyle tells it like it is and nothing is off limits. Who Stole My Spandex? is a witty selection of stories from Doyle's madcap world of menopausal pitfalls, wardrobe malfunctions, and a family full of pranksters. Welcome to the nuthouse that Marcia Kester Doyle calls home.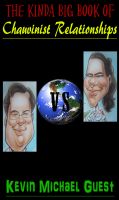 The Kinda Big Book of Chauvinist Relationships
by

Kevin Guest
The sexes have been in a constant battle for superiority since Eve said, "Hey boy, eat this apple." Well, what happens when one chauvinist marries another? Do women really sexually harass men? How have men responded? By turning into Metro-Sexuals? What do women think of these feminine men? In the tug of war between women and men, one thing is certain—I'll tell you later, my wife just walked in!
Related Categories