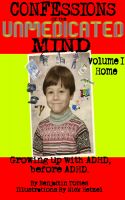 Confessions of the Unmedicated Mind, Volume 1: Home
by

Benjamin Tomes
A nationally acclaimed teacher and coach, Benjamin Tomes provides a captivating backstory to an unlikely success story. Growing up in an era still unfamiliar with ADHD, Tomes provides a unique perspective in a birth-21 account of an erratic childhood. Filled with biting sarcasm and wicked humor, the gory details of a personal war on boredom are expressed with blunt force drama and brutal honesty.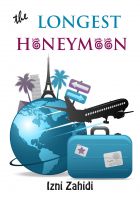 The Longest Honeymoon
by

Izni Zahidi
2 years, 5 homes and 20 countries - a true story (with some omissions to avoid getting into any more trouble), this is more than travel anecdotes and self-mockery.
Related Categories