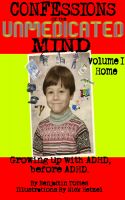 Confessions of the Unmedicated Mind, Volume 1: Home
A nationally acclaimed teacher and coach, Benjamin Tomes provides a captivating backstory to an unlikely success story. Growing up in an era still unfamiliar with ADHD, Tomes provides a unique perspective in a birth-21 account of an erratic childhood. Filled with biting sarcasm and wicked humor, the gory details of a personal war on boredom are expressed with blunt force drama and brutal honesty.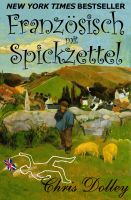 Französisch mit Spickzettel: Zwei Engländer, zu viele Tiere, und ein Kriminalfall
New York Times Bestseller Tiere, die sich unmöglich benehmen, die Mißgeschicke anderer Leute und der bizarrste Kriminalfall, den es je gegeben hat. Der internationale Bestseller Französisch mit Spickzettel ist die—unglaubliche, aber wahre—Geschichte der ersten acht Monate, die Chris in Frankreich verbracht hat. Er wurde als 'ein Jahr in der Provence mit Miss Marple und Gerald Durrel' bezeichnet.