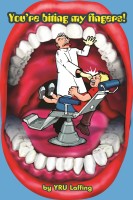 You're Biting My Fingers
by

Y R U Laffing
"You're Biting My Fingers" deals with those thought -provoking details about dentistry you wanted to know about but were too afraid to ask. It takes you through unusual instances in the dental chair where I guarantee you will find yourself laughing out loud at the antics of those most amusing patients. By the end of the book you will phone your dentist and say: "I just phoned to say I love you!"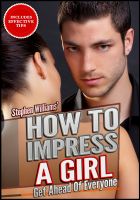 How To Impress A Girl: Get Ahead Of Everyone
by

Stephen Williams
Ever wonder why aren't you having the same hit rate of hooking up with a girl compared to others? It may be because of a lot of things, but one thing is for sure, you don't have the power to impress them. Surely, girls like to be pleased and wanted, let alone be impressed on man trying to win her. This book will give you tips on how to properly behave, and treat girls as they should.
Related Categories