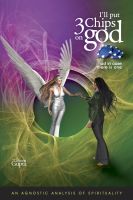 What is Soul Energy? (I'll Put 3 Chips On God)
by

Preeti Gupta
(2.00 from 2 reviews)
We always hear people say "I believe that we are made of energy." But what does that mean? How does one prove that? If we applied the scientific definition of "energy" to "Soul Energy", what would we find? An excerpt from my book "I'll Put 3 Chips On God - just in case there is one". A discussion of Soul Energy, and if such a thing really exists.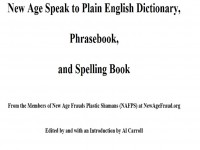 The New Age Speak to Plain English Dictionary
by

Al Carroll
(2.33 from 9 reviews)
For anyone every wondering what the heck New Agers are talking about, here are humorous translations into Plain English, from American Indians and former New Agers mocking New Age pretentiousness and falsehoods. Includes a helpful list of links for further sources for debunking New Age lies and exposing imposters posing as spiritual leaders.