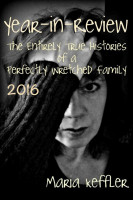 Year-In-Review: The Entirely True Histories of a Perfectly Wretched Family
by

Maria Keffler
(5.00 from 2 reviews)
Concussive diaper explosions and aircraft lavatories. (The Mile-High Club just isn't the same thing after kids.) Death, destruction and debt. (How can a child be born $1800 in the hole?) Sibling rivalries of biblical proportions. ("I'm telling God!" "Oh yeah? I'm telling Mom!") Sometimes the experience of training up kids seems more akin to experiencing a train wreck.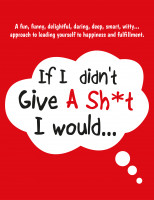 If I Didn't Give A Sh*t, I Would…
by

Michael Kouly
This book is a fun, funny, delightful, deep, smart, witty... approach to leading yourself to happiness and fulfillment. As you will discover, this entertaining book of insightful and witty humor IS NOT like other self-help books. While enjoying the experience of this book, you'll also blow off steam, reflect, decide on important matters and lead your life to more peace and joy.
Related Categories