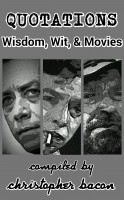 Quotations: Wisdom, Wit, and Movies
by

Christopher Bacon
(5.00 from 1 review)
Here are 400 quotations, collected over 40 years, that express wisdom or wit about humanity and the human condition. Also included are quotes from or about movies, our era's premier art form. Spoken or written by our contemporaries or those from ages past, authors include Camus, Darrow, Milos Forman, Gleason, Buster Keaton, Dick Lane, McCartney, Santayana, Vin Scully, Neil Young, and many more.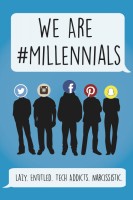 We Are Millennials
by

Twenty-Something Students
This book is a collection of quotes, gathered by 24 college students, about funny instances where we, as well as our colleagues, have conformed to millennial stereotypes. By reading, we hope you will get a few laughs, learn a few lessons, and most importantly a better understanding of our generation.
Related Categories