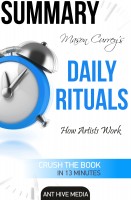 Mason Currey's Daily Rituals: How Artists Work Summary
by

Ant Hive Media
This is a Summary of Mason Currey's Daily Rituals How Artists Work, a book brilliantly compiled and edited, and filled with detail and anecdote; it is irresistible, addictive, magically inspiring. This Summary is aimed for those who want to capture the gist of the book but don't have the current time to devour all 304 pages.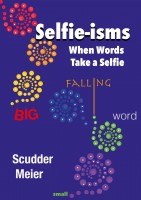 Selfie-isms: When Words Take a Selfie
by

Scudder Meier
Can words take a selfie? You bet! This book serves up 101 fun, thought-provoking "selfie-isms"--words, phrases, and snippets that point to (refer to) themselves in an ironic or comical way, as we do with a camera when taking a selfie. Packed with witty, whimsical wordplay, the book will delight casual readers and wordsmiths alike. Sample some selfie-isms. When you read a few, you'll want more!