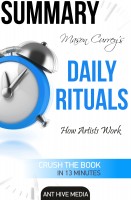 Mason Currey's Daily Rituals: How Artists Work Summary
by

Ant Hive Media
This is a Summary of Mason Currey's Daily Rituals How Artists Work, a book brilliantly compiled and edited, and filled with detail and anecdote; it is irresistible, addictive, magically inspiring. This Summary is aimed for those who want to capture the gist of the book but don't have the current time to devour all 304 pages.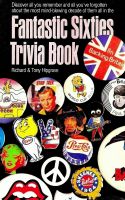 Fantastic Sixties Trivia Book: Everything You Should Have Remembered Or Need To Know About The 1960s
by

Richard Hipgrave

&

Tony Hipgrave
This trivia quiz book has questions covering the social history of the 1960s, pop, rock, jazz, psychedelia, alternative culture, magazines, pop art, fashion, books, film, sport, etc. - in fact everything that shaped the most mind-blowing decade of them all! It's based on an enduring cult classic print book which the authors have revised and extended. It's also got new cool pictures.