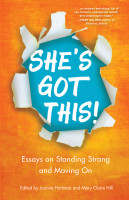 She's Got This! Essays on Standing Strong and Moving On
by

Joanne Hartman

(editor) &

Mary Claire Hill

(editor)
Boldly and unapologetically told, the essays featured in this powerful collection exemplify strength and resilience as these writers—published authors as well as fresh voices—take their truths public. Filled with hope, humor, and determination, these stories tackle love, loss, friendship, identity, and parenthood. She's Got This is their anthem, one that will resonate with women everywhere.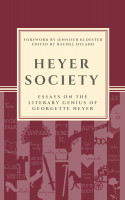 Heyer Society - Essays on the Literary Genius of Georgette Heyer
by

Rachel Hyland (Editor)
Featuring contributions from renowned Heyer biographer Jennifer Kloester, heading up a talented team of Heyer devotees, this far-ranging and thought-provoking collection considers topics as diverse as intimacy, privilege, historical accuracy and contemporary analysis, along with looks at Heyer's influences, and the many writers – and readers – she continues to influence worldwide.
A Cafe in Space: The Anais Nin Literary Journal, Volume 15
by

Anais Nin
The final volume, which includes excerpts from Anais Nin's unpublished diary; correspondence with Nin by Rupert Pole; essays on Nin, Henry Miller, Lawrence Durrell, and other important figures in Nin's circle, interviews, memoirs, book reviews, poetry, short fiction and an index to all 15 volumes.
Related Categories