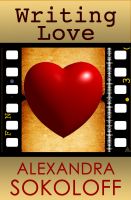 Writing Love: Screenwriting Tricks for Authors II
by

Alexandra Sokoloff
(5.00 from 8 reviews)
A revised, expanded version of award-winning author/screenwriter Alexandra Sokoloff's story structure workbook Screenwriting Tricks For Authors, with twice the material and using examples from all genres – but with a special focus on the structure and key elements of love stories. Includes full breakdowns of ten romantic comedies, romantic adventure, period romance and romantic suspense films.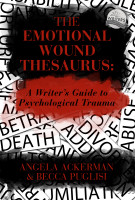 The Emotional Wound Thesaurus: A Writer's Guide to Psychological Trauma
by

Angela Ackerman
Root your characters in reality by giving them an authentic wound that causes difficulties and prompts them to strive for inner growth to overcome it. With its easy-to-read format and over 100 entries packed with information, The Emotional Wound Thesaurus is a crash course in psychology for creating characters that feel incredibly real to readers.
Related Categories