Special Deals
Writing the Life Poetic: An Invitation to Read and Write Poetry
by

Sage Cohen
It's time for a poetry book that does more than lecture from the front of the classroom. Writing the Life Poetic takes poetry off of its academic pedestal and makes it accessible to (and enjoyable for) everyone. With friendly lessons, engaging prompts, and inspiring example poems, Writing the Life Poetic invites readers to discover and express the poetry of their everyday lives.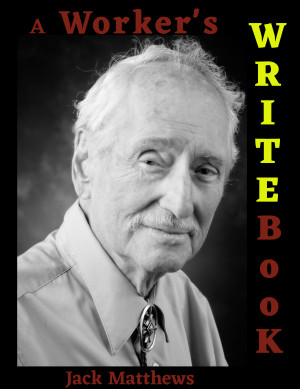 A Worker's Writebook: How Language Makes Stories
by

Jack Matthews
This quirky writing guide by Jack Matthews (author of 20 literary works) offers insight about how successful writers mold raw experiences into a story and how language helps you to do that. Erudite, witty, idiosyncratic, serendipitous, mischievous, sesquipedalian, entertaining, introspective and colorful: these are adjectives which come to mind when reading this book.
Related Categories