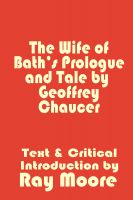 The Wife of Bath's Prologue and Tale by Geoffrey Chaucer: Text & Critical Introduction
This book uniquely offers everything a reader needs to appreciate the text. It gives the reader a newly edited Middle English text with modernization and a commentary. Also included are chapters on the General Prologue, the Structure of the Wife's Prologue and Tale, the Teller and the Tale, and a comparison with three other tales of the Knight and the Loathly Lady.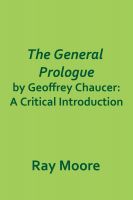 The General Prologue by Geoffrey Chaucer: A Critical Introduction
The book is virtually unique in providing, in a single volume, a comprehensive analysis of The General Prologue. It places the work in the context of the social change in late fourteenth century England and analyzes each pilgrim's description in socio-historical terms. The poem is supported by the author's own modernization of the text to enable the reader to understand Chaucer's Middle English.