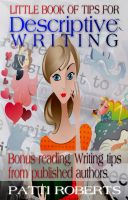 Little Book Of Tips For Descriptive Writing
by

Patti Roberts
(5.00 from 1 review)
A Little Book Of - very easy - Tips For Descriptive Writing. This book is a gem, if only for the list of creative words Patti had generously put together, to save the budding writer the time and effort of having to do so. Thanks Patti. Jeremy Poole. Includes Bonus reading includes Writing Tips from Authors.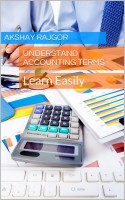 Understand Accounting Terms : Learn Easily
by

Akshay Rajgor
This Book contains more than 300 important accounting terms in alphabetical order. Book is made in easy understandable language. The book will provide you precise explanation of each term. This book is more useful to all those learners who want to understand accounting terms by them self.