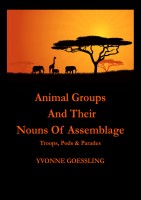 Animal Groups and Their Nouns of Assemblage - Troops, Pods & Parades
Animal Groups from Alligators to Zebras and everything in between. 85 animals and their group names along with fun facts and trivia about each. Interesting names and outstanding photos! You all know a Pod, and a Flock and a Bunch, but did you know Leaps, and Smacks and a Clutch? A Gaggle of Geese, a Party of Jays, a Murder of Crows, You're Kidding! No Way!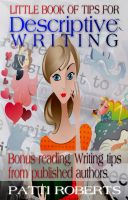 Little Book Of Tips For Descriptive Writing
A Little Book Of - very easy - Tips For Descriptive Writing. This book is a gem, if only for the list of creative words Patti had generously put together, to save the budding writer the time and effort of having to do so. Thanks Patti. Jeremy Poole. Includes Bonus reading includes Writing Tips from Authors.