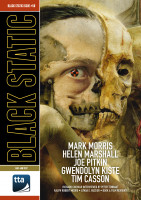 Black Static #58 (May-June 2017)
by

TTA Press
Black Static 58 contains new long and short fiction by Mark Morris, Helen Marshall, Joe Pitkin, Gwendolyn Kiste, and Tim Casson; an in-depth interview with Richard Chizmar; the regular columns by Lynda E. Rucker and Ralph Robert Moore; book reviews by Peter Tennant; film reviews by Gary Couzens; cover art and story illustrations by Joachim Luetke, Vince Haig, and Warwick Fraser-Coombe.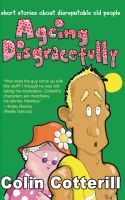 Ageing Disgracefully
by

Colin Cotterill
Ageing Disgracefully is a delightful collection of short stories that takes a humorous and life-affirming look at lives of people who, though considerably advanced in years, are still behaving very, very naughtily. With a keen eye for human foibles and a wicked sense of humor, Colin Cotterill has collected and illustrated—with words and drawings—the colorful lives of disreputable elders found...
Related Categories