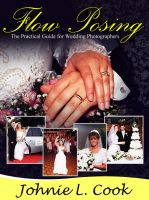 Flow Posing: The Practical Guide for Wedding Photographers
by

John Cook
To both the Bride and Groom this is a Special Day. Letting an inexperienced photographer document the Wedding Ceremony can be catastrophic when poses are missed or if it takes hours to photograph the wedding party while guests are waiting in the reception area. Johnie's 30 years of experience shows how it "Should" be done and how it all can "Flow" from one pose to another saving time.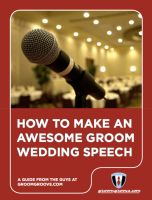 How to Make an Awesome Groom Wedding Speech
by

Mike Arnot
From GroomGroove.com, the leading website for the groom and best man speeches comes our eBook that has helped thousands of grooms. You'll get Step-By-Step Instructions on How to Write Your Groom Wedding Speech - with an easy formula! Our speech outlines practically write the groom wedding speech for you, and we give you a fully-written model speech, with notes to turn that speech into your own!