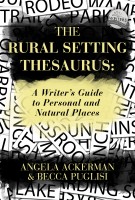 The Rural Setting Thesaurus: A Writer's Guide to Personal and Natural Places
by

Angela Ackerman
The Rural Setting Thesaurus helps writers like never before by exploring over 100 school, home, and natural locations, providing the sensory details for each along with possible sources of conflict that can be found there. Also covered are many figurative language techniques that can be used to convey emotion and bring the setting to life, creating a vibrant, one-of-a kind experience for readers.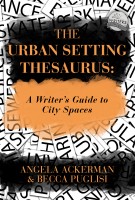 The Urban Setting Thesaurus: A Writer's Guide to City Spaces
by

Angela Ackerman
The Urban Setting Thesaurus is the key to creating stronger, more powerful descriptions by showing writers how multisensory details can draw readers in and enhance the story. Through its sensory exploration of over 120 urban settings, this book will help writers create a realistic, textured world readers will long to return to, even after the book closes.