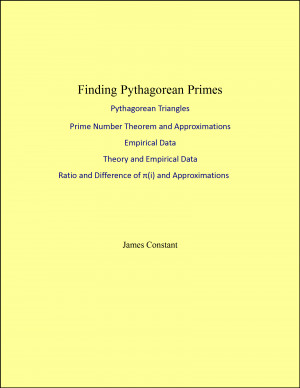 Finding Pythagorean Primes
by

James Constant
Here, I discuss the efficacy of prime number theory and empirical data. I find the law of prime numbers cannot be expressed as a limit asymptotic to 1. While theory has yielded the closeness between prime numbers and theoretical approximations, the law of prime numbers is best expressed using empirical approximations.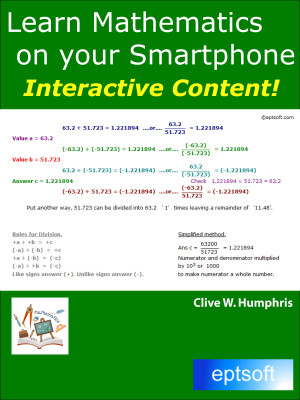 Learn Mathematics on your Smartphone
by

Clive W. Humphris
An enhanced eBook published in full colour. Now including extensive interactive content enabling exploration by inserting any values that would occur in a real situation whereby the graphics are redrawn to reflect those changes.