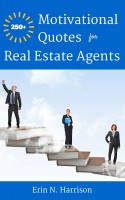 250+ Motivational Quotes for Real Estate Agents
by

Erin N. Harrison
Even Top Producing Real Estate Agents Need Motivation From Time to Time. This is your new collection of 250+ motivating, thought-provoking, and inspiring quotes from the world's most successful business leaders, heads of government, entertainers, educators, sports figures, and more. From Aristotle to Ziglar, get that extra umpf of insight and motivation that every Real Estate professional needs.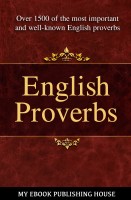 English Proverbs
by

My Ebook Publishing House
Nothing defines a culture as distinctly as its language, and the element of language that best encapsulates a society's values and beliefs is its proverbs. Proverbs are short and pithy sayings that express some traditionally held truth. This book contains over 1500 of the most important and well-known English proverbs.
Related Categories