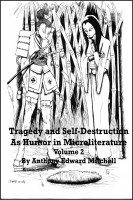 Tragedy and Self-Destruction as Humor in Microliterature, Volume 2
by

Anthony Edward Mitchell
(5.00 from 1 review)
The PDF version on a tablet or larger size screen offers the BEST READING EXPERIENCE. It RENDERS CORRECTLY IN ADOBE ACROBAT READER but not in Adobe Digital Editions. Tragedy & Self-Destruction shows how microliterature entertains, informs and persuades in its treatment of everyday life and the extremes of the human condition. Find your own situation reflected and perhaps re-defined through humor.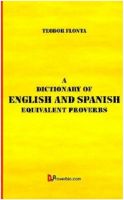 A Dictionary of English and Spanish Equivalent Proverbs
by

Teodor Flonta
(5.00 from 1 review)
This Dictionary assembles 2,201 English proverbs and their Spanish equivalents. Equivalent proverbs are those which express the same concept literally, such as "Love is blind" = "El amor es ciego" or with completely different words, such as "Every cloud has a silver lining" = "No hay mal que por bien no venga."
Related Categories