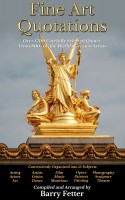 Fine Art Quotations
FINE ART QUOTATIONS contains over 1,700 carefully selected quotes, quips, observations, opinions and insights from over 800 of the world's greatest artists, actors, painters, musicians and philosophers - classical and modern.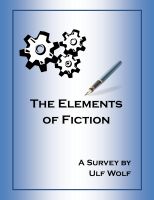 The Elements of Fiction
It was John Gardner, the legendary teacher of the craft, who said that the elements of fiction, like the words in a language, are finite. Oh, are they? I thought, and set about to verify this by collecting authors' quotes about them. This task began as a cheat sheet, a short list of those elements I recognized and documented by quotes, but soon took on a life of its own. This is the result.