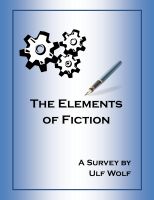 The Elements of Fiction
by

Ulf Wolf
It was John Gardner, the legendary teacher of the craft, who said that the elements of fiction, like the words in a language, are finite. Oh, are they? I thought, and set about to verify this by collecting authors' quotes about them. This task began as a cheat sheet, a short list of those elements I recognized and documented by quotes, but soon took on a life of its own. This is the result.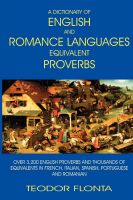 A Dictionary of English and Romance Languages Equivalent Proverbs
by

Teodor Flonta
3,246 English proverbs and thousands of equivalents in five national Romance languages: French, Italian, Spanish, Portuguese and Romanian. The Dictionary is a very useful reference tool for scholars of these languages, for researchers working in various associated fields such as linguistics, literature, folklore, anthropology, psychology, sociology, history, advertising and contemporary media.