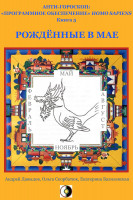 Рождённые В Мае
by

Andrey Davydov

,

Olga Skorbatyuk

, &

Kate Bazilevsky
А вы знали, что родившиеся 20 мая в високосные годы или 21 мая в невисокосные - не просто люди с имперскими замашками, являющие себя идеальными, аристократичными, благородными и чистосердечными, но они тратят огромные силы на поддержание этого "светлого образа" для сокрытия тайных сторон их натуры? И что в любой момент они могут превратится в коварных, властных интриганов со сверкающими глазами?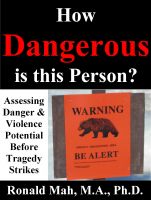 How Dangerous is this Person? Assessing Danger & Violence Potential Before Tragedy Strikes
by

Ronald Mah
"How Dangerous is this Person?" identifies cues for potential violence, including profiles from mental health along with frustration-based aggression, bullying, cultural influences, substance abuse, psychosis, and special considerations. Key criteria are explained to formulate therapy, treatment, and intervention, including helping laypersons decide when to seek legal and professional assistance.
Related Categories