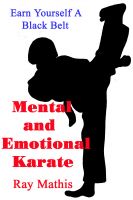 Mental and Emotional Karate
by

Ray Mathis
No one can hurt our feelings. That's semantic and scientific nonsense. The truth is that it's what we choose to think about others and what they say or do that really determines how we feel, be it hurt or anything else. I will teach you how to use the power of choice to earn the equivalent of a black belt in Mental and Emotional Karate and stop being a victim of others comments or actions.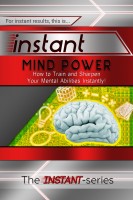 Instant Mind Power - How to Train and Sharpen Your Mental Abilities Instantly!
by

The INSTANT-Series
Wouldn't you like to have sharper mental abilities to do anything you want? Imagine having immense mind power to achieve all your dreams and goals. Your mind controls all your thoughts, everything you do, and who you are. But what if you could enhance your mind to enhance your overall being with mind training? Your brain is like a muscle - the more you train it, the better and stronger it gets.
Related Categories