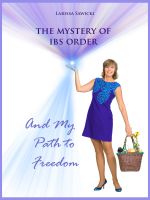 The Mystery of IBS and My Path to Freedom
by

Larissa Sawicki
(5.00 from 1 review)
The author of this book has discovered a unique approach to solve the mystery of irritable bowel syndrome disorder and other functional gastrointestinal maladies. Current books about IBS basically duplicate the same information in the narrow spectrum of already known theories and ideas that still do not fully resolve the IBS issue. The information gathered in this book may serve as an eye-opener.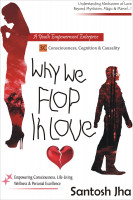 Why We Flop In Love
by

Santosh Jha
(4.00 from 1 review)
Love is usually accepted with three elements of Mystery, Magic and Marvel. The '3Ms' land many of us in troubles and pains of love. The magnificent dualism is – love's mystery makes it flamboyantly thrilling. Still, the mysticism engenders loads of confusion and conflicts, making us flop in love. Success of love is in non-dualistic positioning, a simple and practical realism, yet very elusive!
Related Categories