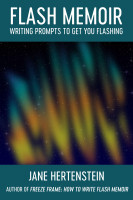 Flash Memoir: Writing Prompts to Get You Flashing
by

Jane Hertenstein
We begin with a sudden memory, follow it to see where it leads. Yet so many of us tend to ignore these flashes.Using a process I call write right now, I help the writer to harvest the urgency of sudden memories.The prompts in this book are designed to spur memories, to get you writing. I'll also direct you to resources, authors to read and study, and places to submit.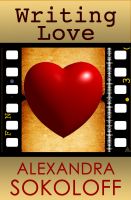 Writing Love: Screenwriting Tricks for Authors II
by

Alexandra Sokoloff
(5.00 from 8 reviews)
A revised, expanded version of award-winning author/screenwriter Alexandra Sokoloff's story structure workbook Screenwriting Tricks For Authors, with twice the material and using examples from all genres – but with a special focus on the structure and key elements of love stories. Includes full breakdowns of ten romantic comedies, romantic adventure, period romance and romantic suspense films.